| | | |
| --- | --- | --- |
| | TRichView in Applications | |
---
Product Page: (discontinued?)
Authors: Ilya Kalinin
License: Shareware

---
We are developing the new generation of electronic textbooks. A teacher will be able to compile a teaching course and use it for the lesson and for the homework. This textbook will contain a hypertext representation for any text material, a few rubricators, illustrations and tables. This textbook contains options for viewing topics, finding and selecting any material, listening and viewing audio and video records.
We use TRichViewEdit to write the text modules, set the hyperlinks, set the synchronization links and print our material.
We use TRichView to view, shift and synchronize our topics, export in HTML-file.
We think that this is the best components for it.
---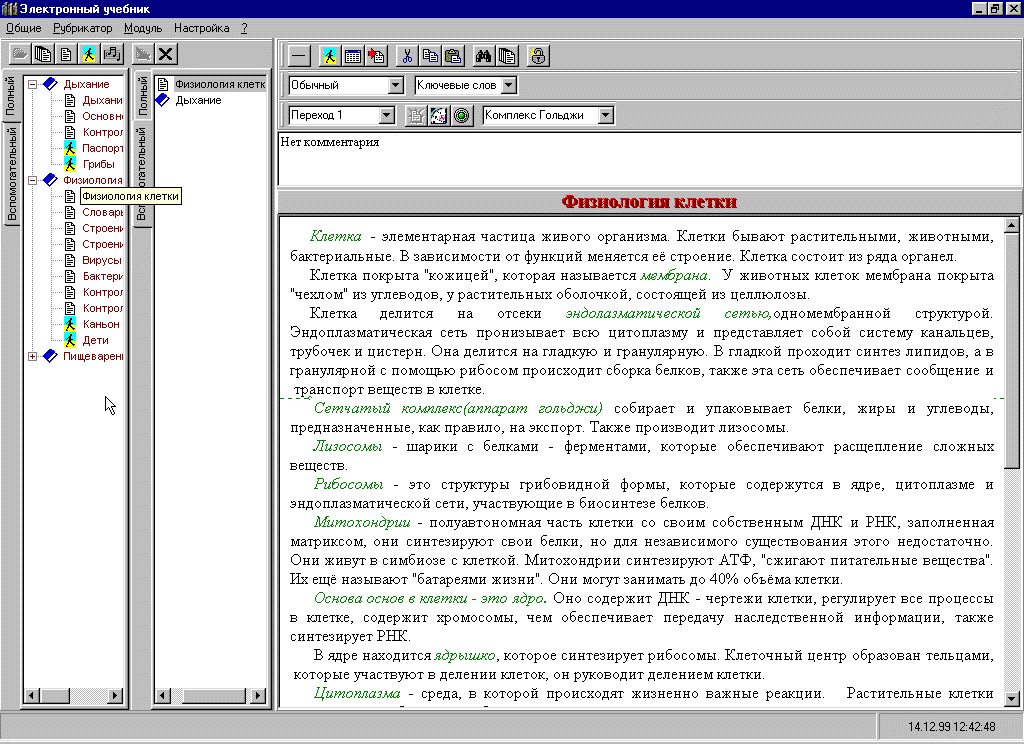 ---
Disclaimer: This application is listed here because it uses our programming library. We are not the developers of the applications listed in this section of the web site (unless explicitly stated). Contact information of the developer of this application is at the beginning of this page. Please address all support or sales questions regarding this application to the developer.
We are trying to keep information in this section of our site up to date. But applications are evolving, and some information or graphics may be obsolete. Visit the application's site for the actual information.