| | | |
| --- | --- | --- |
| | TRichView in Applications | |
---

Authors: Sergey Tkachenko
Interface: English/Russian/Custom
Status: discontinued
License: Freeware
---
A chat application with customizable list of avatar images, multiple channels, skins (you can assign different skins to different channels), private messages (from the main window and in special windows), polls, etc.
This is one of the first applications created with TRichView.
TRichView is used for the main chat window (and private-talk windows), and for displaying log when updating list of images.
---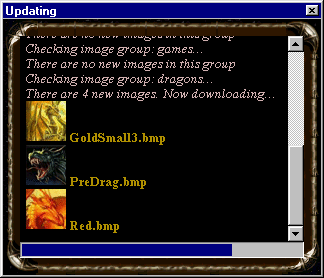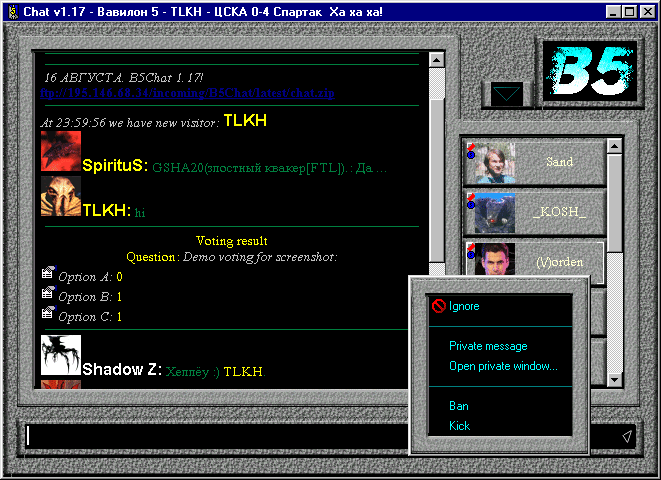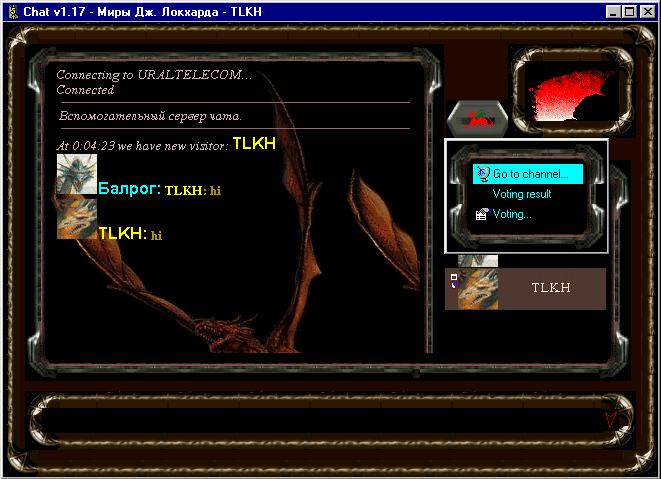 ---
The chat client is initially set up to connect this chat's online service. Besides, you can download a server part of this application, and create your own personal chat network (for example, in the local network).
---
Disclaimer: This application is listed here because it uses our programming library. We are not the developers of the applications listed in this section of the web site (unless explicitly stated). Contact information of the developer of this application is at the beginning of this page. Please address all support or sales questions regarding this application to the developer.
We are trying to keep information in this section of our site up to date. But applications are evolving, and some information or graphics may be obsolete. Visit the application's site for the actual information.