| | | |
| --- | --- | --- |
| | Spell Checking, Thesaurus | |
Supported Spell Checkers in TRichView (VCL)
TRichViewEdit does not have its own spell checking capabilities, but it provides a programming interface for popular shareware and freeware spell checkers:
For the most of the spell checkers (Addict 4, ExpressSpellChecker, HunSpell, ASpell) two types of dialogs are available: a traditional dialog and an MS Word-style dialog.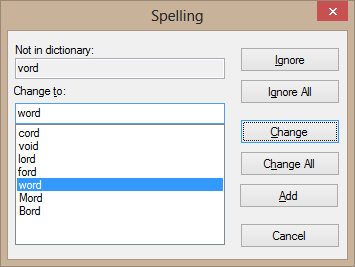 Classic spelling dialog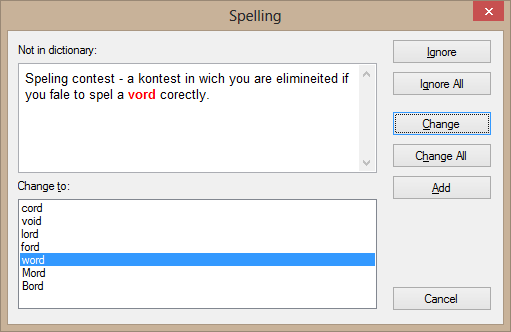 Modern spelling dialog
---
Live spelling check (background spelling check)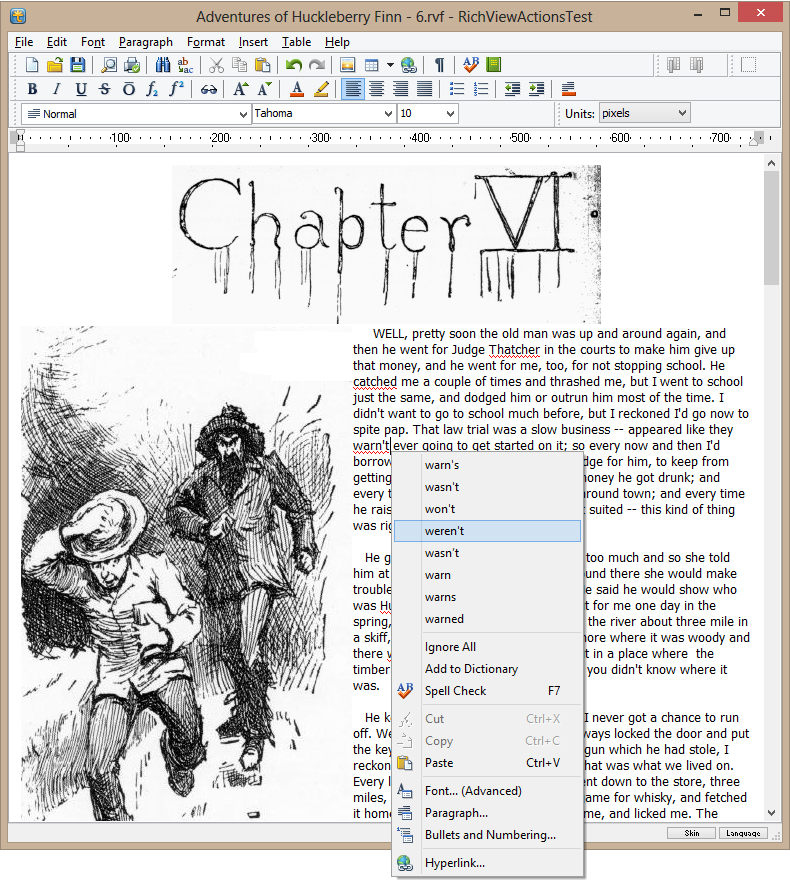 The components can perform spelling check in background and mark misspelled words with special underlines. This process is called live spelling check.
A compiled demo project is included in "TRichView Showcase". This demo shows how to use Addict 4 in TRichViewEdit: live spelling check, spelling check with a dialog, autocorrection on typing ("autocorrect.adu" must be included in the list of dictionaries).
---