Features
Spell Checking, Thesaurus
Supported Spell Checkers
TRichViewEdit does not have its own spell checking capabilities, but it provides a programming interface for popular shareware and freeware spell checkers:
Addict 3 and 4 by Addictive Software (shareware VCL component)
HunSpell by László Németh (DLL, open source)
ExpressSpellChecker by Developer Express Inc. (commercial VCL component)
EDSSpell 7 by OneDomain (shareware VCL component, discontinued)
VSSpell 8.0 by ComponentOne LLC (shareware ActiveX, discontinued)
VSSpell 3.0 by Visual Components, Inc (shipped with some versions of Delphi, ActiveX)
LS Speller by Luzius Schneider (based on former work of Alexander Obukhov) (freeware, uses ISpell and MS Office spell checkers (via CSAPI)).
Polar SpellChecker Component by Polar (shareware ActiveX)
For the most of the spell checkers (Addict 4, ExpressSpellChecker, HunSpell, ASpell, LS Speller) two types of dialogs are available: a traditional dialog and an MS Word-style dialog.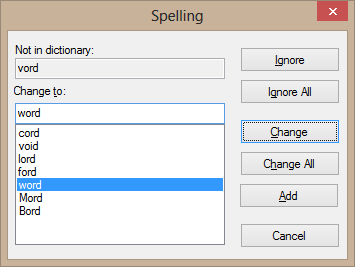 Classic spelling dialog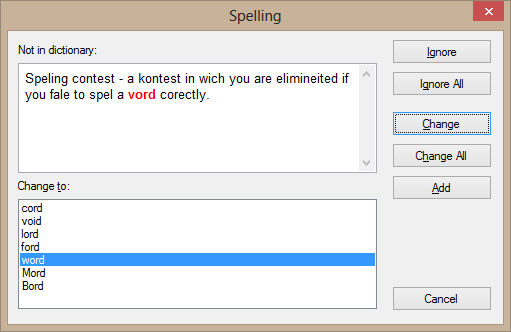 Modern spelling dialog
Download parsers for spell checkers and demos from Resources for TRichView
---
Live spelling check (background spelling check)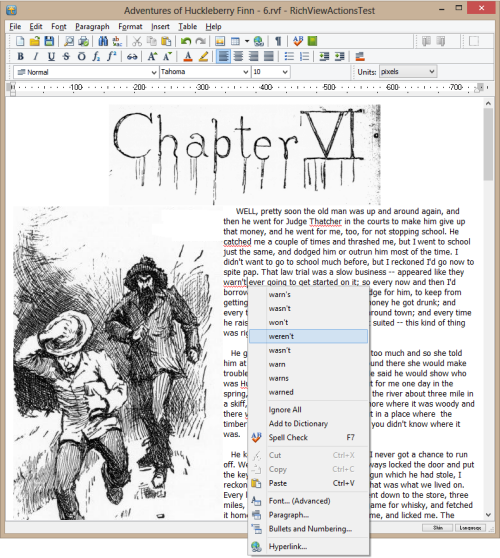 The components can perform spelling check in background and mark misspelled words with special underlines. This process is called live spelling check.
A compiled demo project is included in "TRichView Showcase". This demo shows how to use Addict 4 in TRichViewEdit: live spelling check, spelling check with a dialog, autocorrection on typing ("autocorrect.adu" must be included in the list of dictionaries).